Home Rideshare Registration
Rideshare Registration
Go RideShare is a free, easy and convenient service that connects people throughout the Southwest Michigan and Michiana region who are interested in carpooling.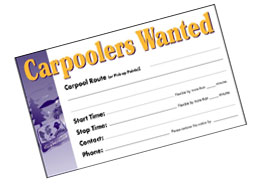 If you would like to share a ride with someone from your place of work use the drop down menu to find your place of business. If your business does not appear you can register as an individual. Please temporarily disable your popup blocker before you begin the registration process.
With Go Rideshare you can access your account at any time to make changes to your profile and search for new matches. And, with a click of your mouse, you can contact your matches instantly via e-mail. The Go RideShare database is growing every day, so check back often to find your match.
Register In Our Rideshare Database
Select Your Company:
Already Registered?
This page last updated on 9/6/2019.