Home > Mobility Resources > Veterans
Veteran Resources
There are about 23.1 million veterans of military service in the United States today.  About 40 percent of them are 65 years of age and older.  Health care services are provided to veterans by the Veterans Health Administration (VHA), an office within the U.S. Department of Veterans Affairs (VA).
Below you will find resources available to veterans regarding mobility: 
Local Transportation Resources
Local contact information for veterans residing in Berrien, Cass and Van Buren Counties in Michigan.
Toll Free Numbers For Contacting the Veterans Administration
The VA provides a list of toll free numbers to various departments that may help you uncover benefits that may be available to you.
Automobiles and Adaptive Equipment
The Veterans Benefits Administration administers the Automobiles and Adaptive Equipment for Certain Disabled Veterans and Members of the Armed Forces program, which offers a one-time payment of not more than $11,000 toward the purchase of an automobile or other vehicle. VA pays for adaptive equipment and for repair, replacement, or re-installation required because of disability.
In appreciation the Disabled American Veterans (DAV) members are eligible for exclusive savings on new Ford and Lincoln vehicles through the X-Plan Partner Recognition Program. The program offers members the opportunity to purchase or lease eligible vehicles at Ford Motor Company's X-Plan pricing.
The Specially Adapted Housing (SAH)  Grant is designed to help provide a barrier-free living environment that affords the individual a level of independent living they may not otherwise enjoy, such as creating a wheelchair accessible home.  Veterans and service members with specific service-connected disabilities may be entitled to a grant for the purpose of constructing or modifying a home to meet their adaptive needs. This grant is currently limited to $63,780. 
VA Benefit Fact Sheets
These fact sheets provide basic information on VA benefit programs by category.
Veterans Transportation Service

The newly created Veterans Transportation Service (VTS) seeks to implement pilot projects that will demonstrate innovations in overcoming barriers to VHA access, especially for veterans who are visually impaired, elderly, or immobilized due to disease or disability, as well as those living in rural and highly rural areas.
Veteran-Directed Home and Community Based Services Program
The Veteran-Directed Home and Community Based Services program provides Veterans of all ages the opportunity to choose services to receive at home.   The Veteran and their caregiver manage a flexible budget and decide what mix of services will best meet the Veteran's personal care needs.  The Veteran can decide to hire their own personal care aides, including family or neighbors, and purchase items or services to live independently in the community.
VetsFirst is a program of United Spinal Association that directly assists veterans and their eligible family members obtain the benefits they are entitled to, deserve and need.
Wounded Warriors Resource Center
Wounded Warriors Project Resource Center provides warriors and their families/ caregivers with information on available programs and services to meet their needs. The Center is equipped to help warriors and caregivers identify resources to meet a range of needs.
Phone:  888-997-2586
Did You Know...
     For every fatality in Iraq,
there are 16 wounded or injured
soldiers; in Vietnam the ratio
was 2.6 injuries for every fatality.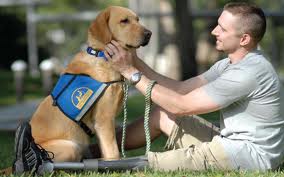 Forty percent of veterans live in
rural areas. The younger veterans
who served in Iraq and Afghanistan
are more likely than other veterans
to live in rural areas.
This website is made possible through a Federal Transit Administration 5317 grant and the Michigan Department of Passenger Transportation.  It is managed by the Southwest Michigan Planning Commission who is providing this database solely for informational purposes.  It disclaims all responsibilities for errors, omissions, changes, and other agency representations. SWMPC's listing of agencies does not constitute an endorsement by SWMPC of the agency, business, guarantee of availability of service, guarantee of the quality of service.  Further, SWMPC does not represent for other agencies the compliance with all legal requirements for providing services, compliance with federal, state, local and equal employment opportunity and anti-discrimination laws and acknowledgment of good standing with appropriate licensing authorities, if any. SWMPC further disclaims liability for such compliance and licensing requirements.