Home > Public Transit
Public Transit in Southwest Michigan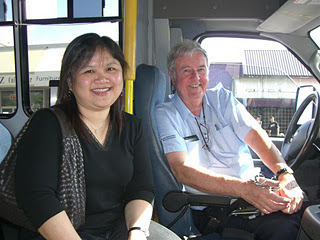 Southwest Michigan's seven public transit systems offer a variety of services to over 285,360 residents in Berrien, Cass and Van Buren Counties.   Residents utilize transit to get to medical facilities, work, job training, and various other life sustaining activities.  In 2010 the seven public transit agencies that serve the region provided nearly 400,000 trips.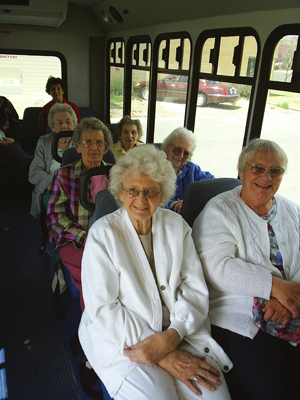 Transit service consists of a blend of immediate-request "dial-a-ride" services,fixed routes, and 24-hour reservation demand-response services. Some of the public transit systems operate within multiple cities and townships, while others serve a single jurisdiction.  All of the systems provide weekday service Monday through Friday and a few provide limited Saturday service. There is no service available on Sundays or major holidays.
This page last updated on 8/28/2017.
This website is made possible through a Federal Transit Administration 5317 grant and the Michigan Department of Passenger Transportation.  It is managed by the Southwest Michigan Planning Commission who is providing this database solely for informational purposes.  It disclaims all responsibilities for errors, omissions, changes, and other agency representations. SWMPC's listing of agencies does not constitute an endorsement by SWMPC of the agency, business, guarantee of availability of service, guarantee of the quality of service.  Further, SWMPC does not represent for other agencies the compliance with all legal requirements for providing services, compliance with federal, state, local and equal employment opportunity and anti-discrimination laws and acknowledgment of good standing with appropriate licensing authorities, if any. SWMPC further disclaims liability for such compliance and licensing requirements.