Home > Mobility Resources > Homebound
Homebound Resources
Sometimes the best trip is no trip. The following list of resources may be of use if you or a loved one is unable to leave home due to illness, injury or pain.
Food and Grocery

Home Delivered Meals Program: Senior Nutrition Services provides senior citizens with nutritionally sound hot meals delivered directly to their homes five days a week.
NetGrocer: A nationwide delivery service for non-perishable groceries, health and beauty supplies. NetGrocer is a great way to make sure you or someone you care for can get the food they need no matter where you live.
Martin's Groceries To Go at the Stevensville Martin's store is a service, where you can order your groceries in advance by app or web site and they will bring the groceries out to your vehicle. First two orders are free and $4.99 after that. It could help make getting groceries easier.
Free Prescription Delivery
Free prescription delivery to your home in the St. Joseph/Benton Harbor area. Call Van's Pharmacy at 269-983-4802, 807 Napier Ave. St. Joseph.
Entertainment

Southwest Digital Library: All you need is a valid library card from one of the participating libraries in the region.
Netflix: Netflix is the world's leading Internet subscription service for enjoying movies and TV shows. For about US$7.99 a month, Netflix members can instantly watch unlimited movies and TV episodes streamed over the Internet to PCs, Macs and TVs.
Communication
VGO: VGo enables you to go to where you need to be – instantly. No planning a trip or scheduling someone else's time or extracting yourself from a particular environment. Even though you're not there, you're in control. VGo enables you to travel somewhere without the inconveniences of today's physical modes of travel .
Veterans
The Veteran-Directed Home and Community Based Services program provides Veterans of all ages the opportunity to choose services to receive at home. The Veteran and their caregiver manage a flexible budget and decide what mix of services will best meet the Veteran's personal care needs. The Veteran can decide to hire their own personal care aides, including family or neighbors, and purchase items or services to live independently in the community.
This page last updated on 11/30/2016.
Did You Know...
About 1 in 20 individuals over age 65 is functionally or cognitively disabled to the extent that office-based medical care is inaccessible. An equal number but smaller percentage of people under age 65 is also homebound.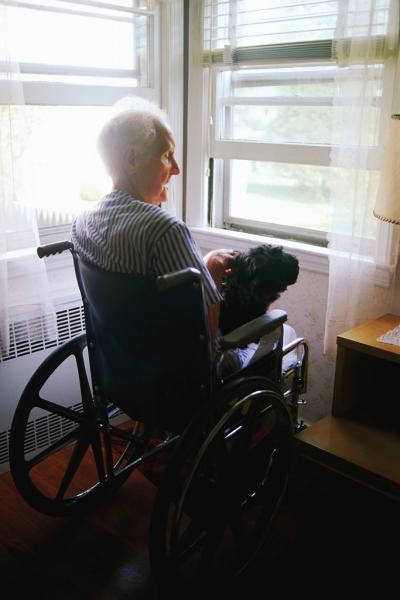 The fastest growing population segment consists of people over age 85, of which 40 percent cannot perform one or more activity of daily living.
This website is made possible through a Federal Transit Administration 5317 grant and the Michigan Department of Passenger Transportation.  It is managed by the Southwest Michigan Planning Commission who is providing this database solely for informational purposes.  It disclaims all responsibilities for errors, omissions, changes, and other agency representations. SWMPC's listing of agencies does not constitute an endorsement by SWMPC of the agency, business, guarantee of availability of service, guarantee of the quality of service.  Further, SWMPC does not represent for other agencies the compliance with all legal requirements for providing services, compliance with federal, state, local and equal employment opportunity and anti-discrimination laws and acknowledgment of good standing with appropriate licensing authorities, if any. SWMPC further disclaims liability for such compliance and licensing requirements.