Home > Public Transit > Find a Provider > Buchanan Dial a Ride
Buchanan Dial a Ride
It is a pleasure to welcome you to the official website of Buchanan Dial-A-Ride (DAR). We invite you to explore the world of on-line transit information. Buchanan DAR employees have been hard at work, building a transit system that the City of Buchanan and township can be proud of. Buchanan DAR is more than a transportation business. Every passenger is important to us, and as long as you are on a Buchanan bus, we want to offer you the safest and most convenient service possible.

This Web site offers you a convenient "front door" to our many services. You can access information on curb-to-curb services, subscription trips, fares, shuttle bus service, and schedules. Click here to view the brochure!
Phone: 269-697-0600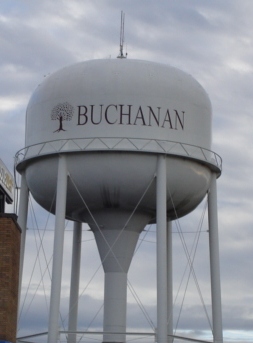 NEWS: Local Advisory Council
Tuesday, Jan. 16 at 1:15 pm
Buchanan City Hall
Everyone is invited.
Sorry, no Articles are available.
This website is made possible through a Federal Transit Administration 5317 grant and the Michigan Department of Passenger Transportation.  It is managed by the Southwest Michigan Planning Commission who is providing this database solely for informational purposes.  It disclaims all responsibilities for errors, omissions, changes, and other agency representations. SWMPC's listing of agencies does not constitute an endorsement by SWMPC of the agency, business, guarantee of availability of service, guarantee of the quality of service.  Further, SWMPC does not represent for other agencies the compliance with all legal requirements for providing services, compliance with federal, state, local and equal employment opportunity and anti-discrimination laws and acknowledgment of good standing with appropriate licensing authorities, if any. SWMPC further disclaims liability for such compliance and licensing requirements.