Reduced Fare Program
Transit Regional Reduced Fare Card Program for Seniors and People with Disabilities.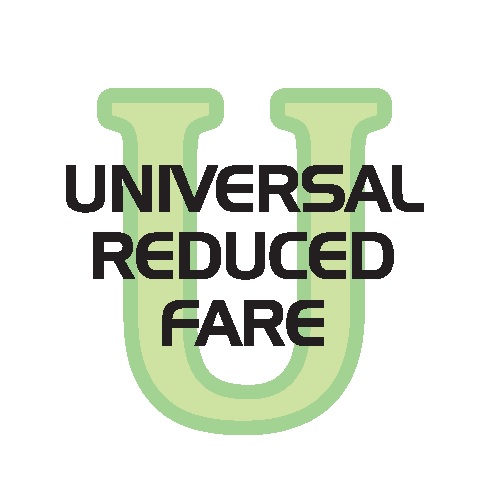 The transit providers in Berrien, Cass, and Van Buren counties have joined in with the State of Michigan in a Universal Reduced Fare Card Program. This program allows one card for riders to use in southwest Michigan and through out the State of Michigan.
The Universal Reduced Fare program is a federally funded program that allows seniors and people with disabilities to ride public transportation systems at a 50% reduced rate making transportation more affordable for people on limited incomes. It is convenient to carry one card that is accepted by all the transit providers in the region, across Michigan as well as in other states. See list of the participating transportation providers.
Transpo; the transit bus service in South Bend Indiana will honor the reduced fare identification cards to accommodate many customers that frequently travel from Southwest Michigan to South Bend, Indiana.
Part A is where the application asks for basic identification information; Part B, is for senior certification and Part C defines the nature of an applicant's disability and must be filled out by a physician or caseworker from an agency.
You may download, print, and fill in the PDF application ahead of time, but please make sure the entire application is completed before bringing or mailing the application to a public transit office. Applicants can find the application at his/her nearest transit agency, or download and print the application today.


What You Will Need to Apply
If you already have a Medicare Card or SSD award letter ...
Complete Part A and B of the Reduced Transit Fare application and bring it along with your Medicare Card or Social Security Disability (SSD) award letter and a valid photo ID to your local transit provider. Customers have the option to visit or mail in his/her application to receive the Transit Regional Reduced Fare card.
If you do not have a Medicare Card or SSD award letter ...
Complete Part A of the Reduced Transit Fare application, have your physician or caseworker complete Part C of the application, and then either bring or mail the completed application to your nearest transit agency to receive your Transit Regional Reduced Fare card.
Note: When mailing the application, please be sure to send a copy of a photo picture id and any other documents that will help verify your age or disability. If you are mailing copies of your SSD award letter, please attach the page that states, " you have a disability". If you have not received that document, please call your local social security office to request one be sent to you.
When to Expect Your Reduced Fare Card
Once the application is completed and approved by the transportation provider, the applicant will be mailed his/her reduced fare identification card within 2 weeks.
If you have any questions about the application process, please contact the Mobility Manager, Teresa Mahone-Jordan email: mobilitymanager@swmpc.org or call 269-925-1137 x 1519 and ask for Teresa.

This page last updated on 5/3/2021.