Air Travel
There are several reasons one might consider traveling by air. Traveling by air is timely, safe, and can be a really good experience if you are prepared. Whether you are traveling for business or pleasure, here you will find the resources you need to get you there.
---
Commercial Airports
Kalamazoo/Battle Creek International Airport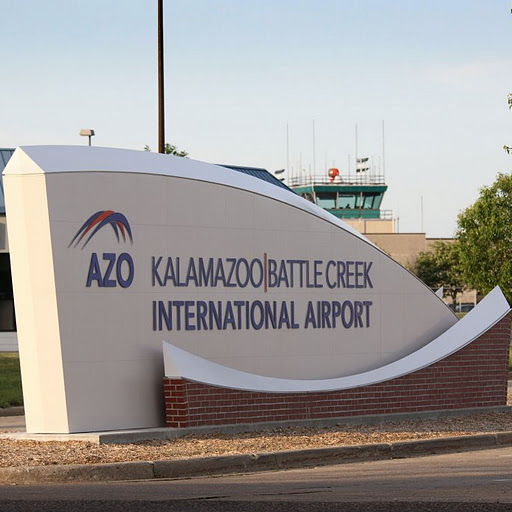 Serving the southwestern Michigan area, and the Kalamazoo|Battle Creek International Airport with over 30 daily arrivals and departures are: American Eagle (Chicago O'Hare), Delta Airlines (Detroit/Minneapolis). This excellent level of air service offers a diverse selection of air carriers and connecting hubs for both domestic and international air travel.
South Bend Airport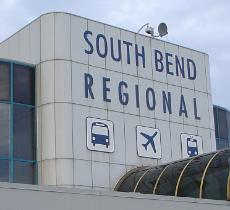 South Bend Airport is the only small airport in the United States featuring air, interstate rail, and interstate bus services at one multi-modal terminal location. The Airport is located a few miles south of South Bend, Indiana, close to the state border of Michigan. South Bend Regional Airport serves a number of major airlines offering direct flights to major U.S. hubs.
---
Private Charter Airports

Andrews University Airpark
The
Andrews University Airpark
Facility, in
Berrien Springs
,
Michigan
, is a
Public
airport facility. Located 2 miles W of the nearest business district, Andrews University Airpark covers 50 acres of land.
Dowagiac Municipal Airport
South Haven Municipal Airport
The
South Haven Airport
is open to the public and is located about three miles south of South Haven. Airport management, aviation fuel, aircraft parking , passenger terminal and lounge, public telephone, pilots lounge and restrooms.
Southwest Michigan Regional Airport
Southwest Michigan Regional Airport is the centrally located airport of Michigan's Great Southwest. Providing easy access to the business centers and direct access to the areas tourist attractions.
Watervliet Municipal Airport
A small, 2 grass runway airport,
Watervliet
helps keep the tradition of what aviation was built from. And with camping allowed on the airport property, it makes it the perfect over night stop to pitch the tent and sleep under the stars with your plane.
---
Traveling Tips
Taking a flight can be a confusing and arduous task. Here are a few tips on what you can do to make your experience less cumbersome. If you need transportation to the airport the best thing to do is to arrange your ride in advance. Below you will find more tips to help you with your travel plans.
Get to the airport at least 2 hours before your flight takes off. This will give you time to get your luggage checked in, go through the security lines, and grab a bite to eat. More people are traveling during the holidays so if you are traveling during the holidays, add an additional hour.
Use the airline's kiosk machine to print your boarding pass and pay for luggage. This will save you lots of time waiting in long lines. After you have your boarding pass ticket, usually the airline provider will have an express line that you will be able to stand in (as opposed to waiting in the long line with people who have no clue of what's going on).
Review the current TSA rules for carrying liquids such as lotions, perfume or even tooth paste. It is best to buy travel sizes or you could purchase liquids and various other items after you go through security.
---
Traveling By Air Resources
Transportation Security Administration
The Transportation Security Administration (TSA) was created in the wake of 9/11 to strengthen the security of the nation's transportation systems while ensuring the freedom of movement for people and commerce. Click
here
to find out tips and ways to prepare for your traveling by air experience.
source: tsa.gov